A state of the art, 66 bed Aged Care Centre, serving the local community.
Staffed by our dedicated and experienced staff, our Aged Care Centre provides both Ageing in Place services as well as Respite Services.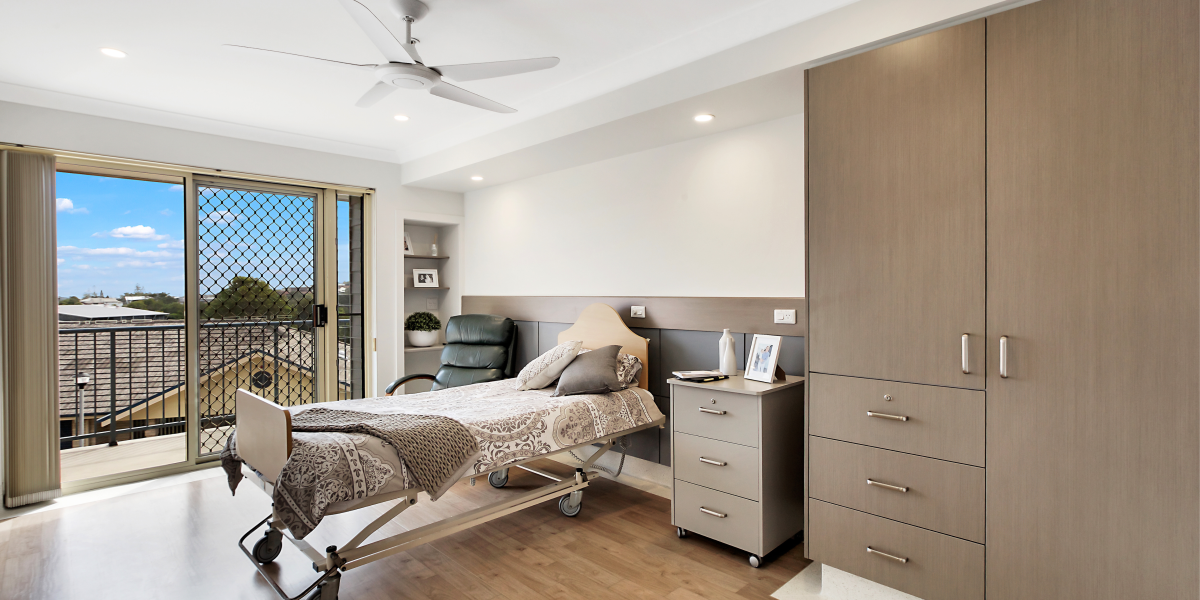 Recently renovated
and exceptional
We are located in a quiet coastal village setting within walking distance of our beachside community, the township of Woolgoolga.
Our Aged Care Centre has recently completed a major refurbishment, and we are proud to boast that the standard of decor and exceptional facilities are only matched by the quality of the care we provide.
Rooms in our Aged Care Centre are fully equipped with your safety and comfort in mind. All rooms are furnished with a built-in-wardrobes, an electric high/low bed and bedside table.  Linen, towels, personal hygiene products and bedding are provided and the room is fully serviced. Recreational /Lifestyle Activities which are open to all Residents are gazetted in a monthly program. Each room is fitted with a ceiling fan, a wall mounted television, and provision for a telephone should you wish to have it connected. Private Ensuite Facilities Electric Bed & Bedside Table Personal Hygiene Products
What communal areas are there?
As a resident in our Centre, you also have access to a fully equipped, air conditioned, lounge room and dining room situated just a short distance from your room. We also have two additional day lounges with kitchenettes and a small quiet room, which you are welcome to use. For those that wish to maintain their independence, we have, in addition to our fully serviced on-site laundry, a laundry comprising washing machines, dryers, clothes lines, ironing boards and irons. Activities, functions and visiting entertainment are held in our Activities and/or Friendship Room.
What other features & services do we offer?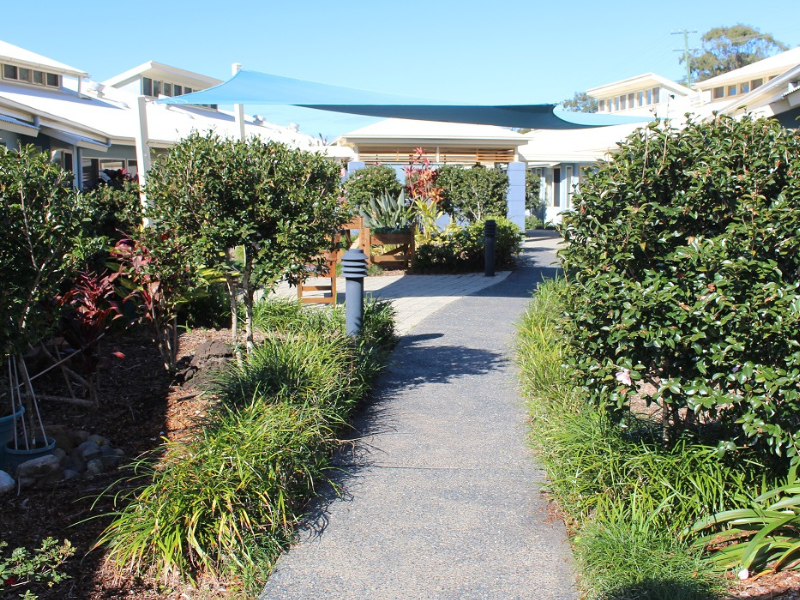 Private Gardens to relax and enjoy nature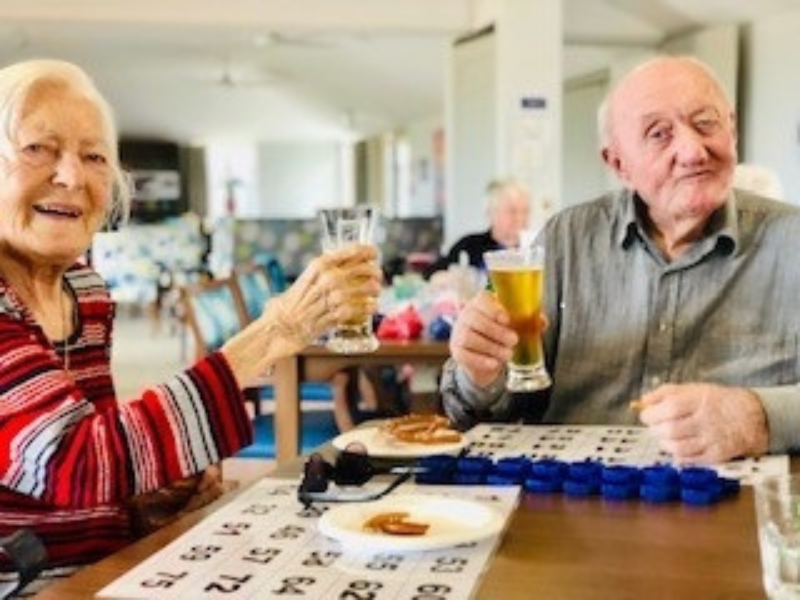 A comprehensive Leisure and Lifestyle Program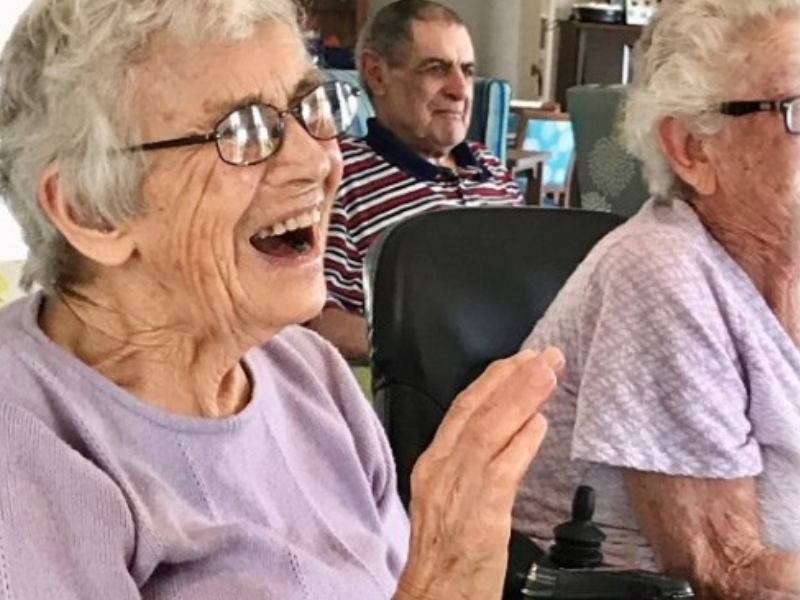 Scheduled regular Social Activities to enjoy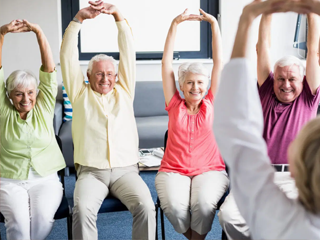 A physiotherapist wellness and reablement program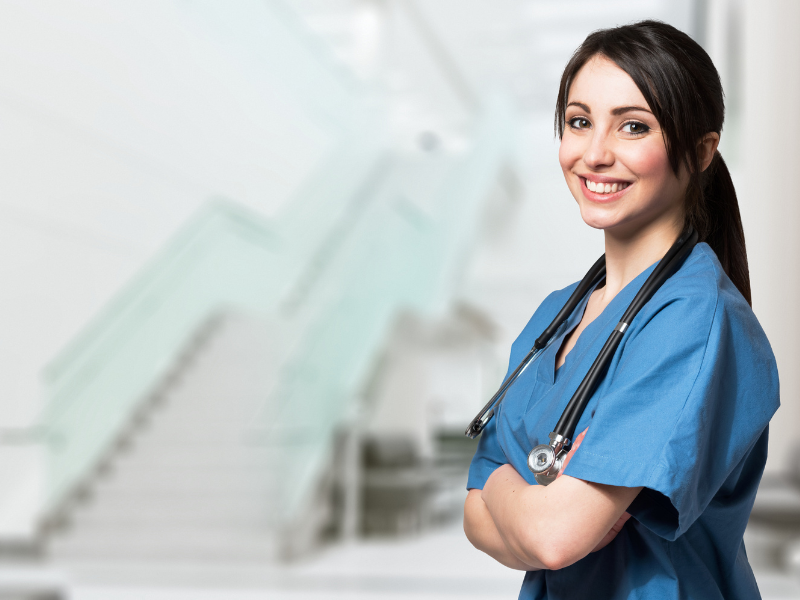 Registered Nurse on site 24 hours a day 7 days a week.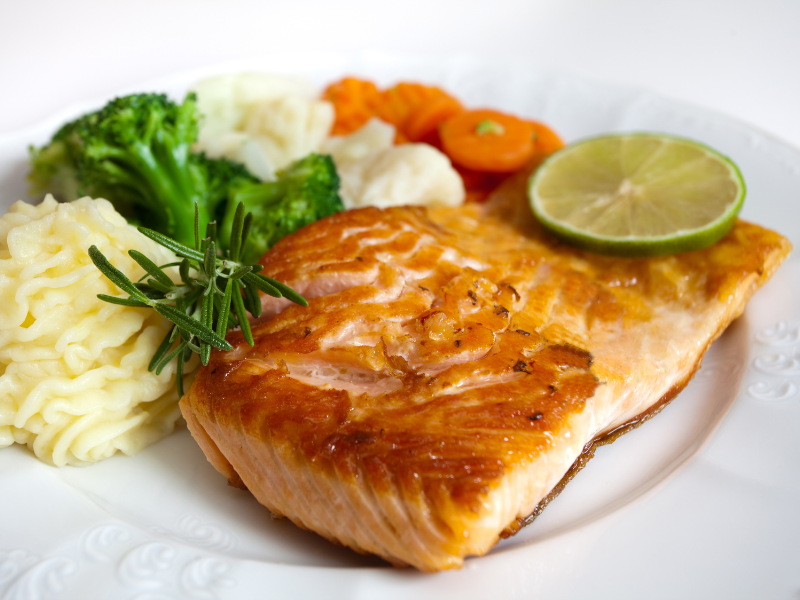 Nutritious and balanced meals prepared onsite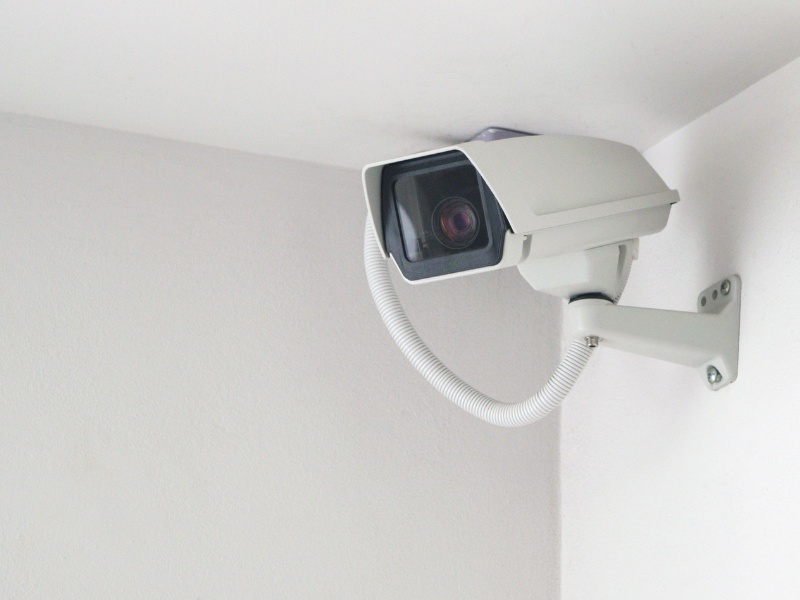 A 24 hour CCTV security system for your protection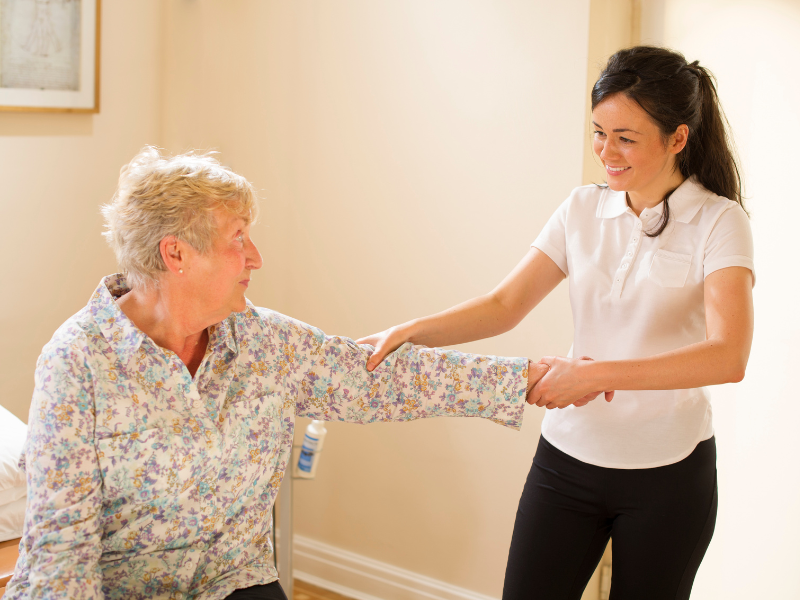 Visiting Allied Health Professionals
The fees that Residents in our Aged Care Centre may incur are:
Ongoing Care Fees– these fees relate to your daily living costs and are divided into two parts:
A basic daily fee which is payable by all Residents;
a means-tested care fee which is determined by a Resident's assessable income and assets.  This care fee is in addition to the basic daily fee.
Accommodation Payments – these payments relate to the cost of your accommodation in an aged care home and are in addition to the Ongoing Care Fees. This payment is only applicable if your assets exceed an amount set by the Australian Government and is agreed with our Centre prior to your occupation.
The Accommodation Payment can be made by one of the following methods:
A refundable accommodation deposit (RAD) – This is a lump sum payment.
A daily accommodation payment (DAP) – This is a daily payment.
A combination of both the RAD & DAP.
A Resident has up to twenty-eight (28) days, after entering the Centre, to decide on their payment method:
A refundable accommodation deposit is a lump sum payment, the balance of which is refunded when you leave.
A daily accommodation payment is a rental style payment that is paid on a regular basis, payable up to a month in advance, and is not refundable.
A combination of the two.
For a more detailed explanation of fees and charges please refer to the My Aged Care Guide – Steps to enter an aged care home
Alternatively, you can visit the following websites:
https://www.myagedcare.gov.au/aged-care-home-costs-and-fees
https://www.health.gov.au/health-topics/aged-care/about-aged-care/how-mu…
Is Government financial support available?
You may be eligible for Government support to cover some, or all, of your care and accommodation fees. To apply for this support, you need to complete the Request for a Combined Assets and Income Assessment on the Services Australia website.
As it can take 2 to 4 weeks for the DHS to assess your eligibility, it's a good idea to complete the form long before entering aged care. If you choose not to complete the form, that's okay, but it's likely you will have to cover all the fees yourself.
What are the different types of rooms you have?
Staying Safe.
Our COVID19 Update
The happiness, safety, health and wellbeing of our residents is an absolute priority